It's been two weeks since the US-based corporate office workers had a mass migration to work from home format. We are still collectively adjusting to this new reality. It can be quite challenging and disorienting at first, but with time, I believe that thanks to this experience our workplaces will become more flexible, productive, connected and enjoyable than ever.
To help with this journey, I wanted to share how I transitioned to working from home in the startup world almost 6 years ago and why I love it. Specifically, I would like to share with you some of the apps and tools that made it not only possible but also very efficient. The Shopperations team is 100% remote, but we communicate with each other more frequently and more productively than I possibly could working in a corporate office.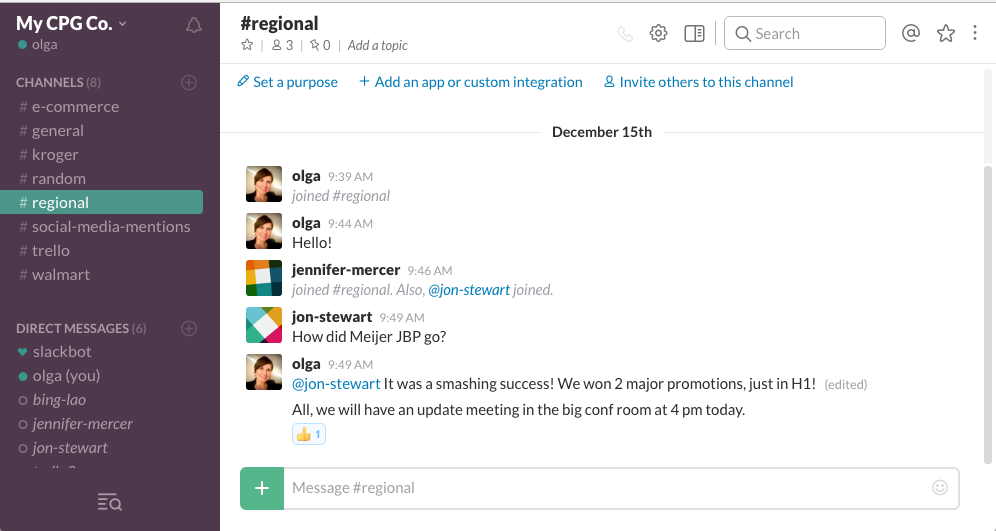 Slack is one of the most dynamic collaboration systems that is widely adopted in the startup world. It is, essentially, a messenger app for teams that hate email. It lets you create channels for key topics or have 1:1 conversations. You can also create multiple teams and even Slack communities that are replacing old LinkedIn groups. As an example, check out a community we created for Shopper Marketing professionals. It's called "Shopperati", and it's a perfect place to network while we work remotely. I got the most out of Slack when I installed both a phone and a desktop app and enabled alerts in order not to miss important updates.

One of the major reasons we used to go to the office is to print, sign and scan some important documents. What do you have to do now if you don't have a printer at home? Fortunately, there are many e-sign solutions that are robust and affordable. I use
SignNow
and love how simple it is. It allows me to create fillable forms, fill out and sign contracts and other forms people send me, or route documents to colleagues and partners for signatures. I love that I can do all of this without a printer or a fax and from my laptop or phone.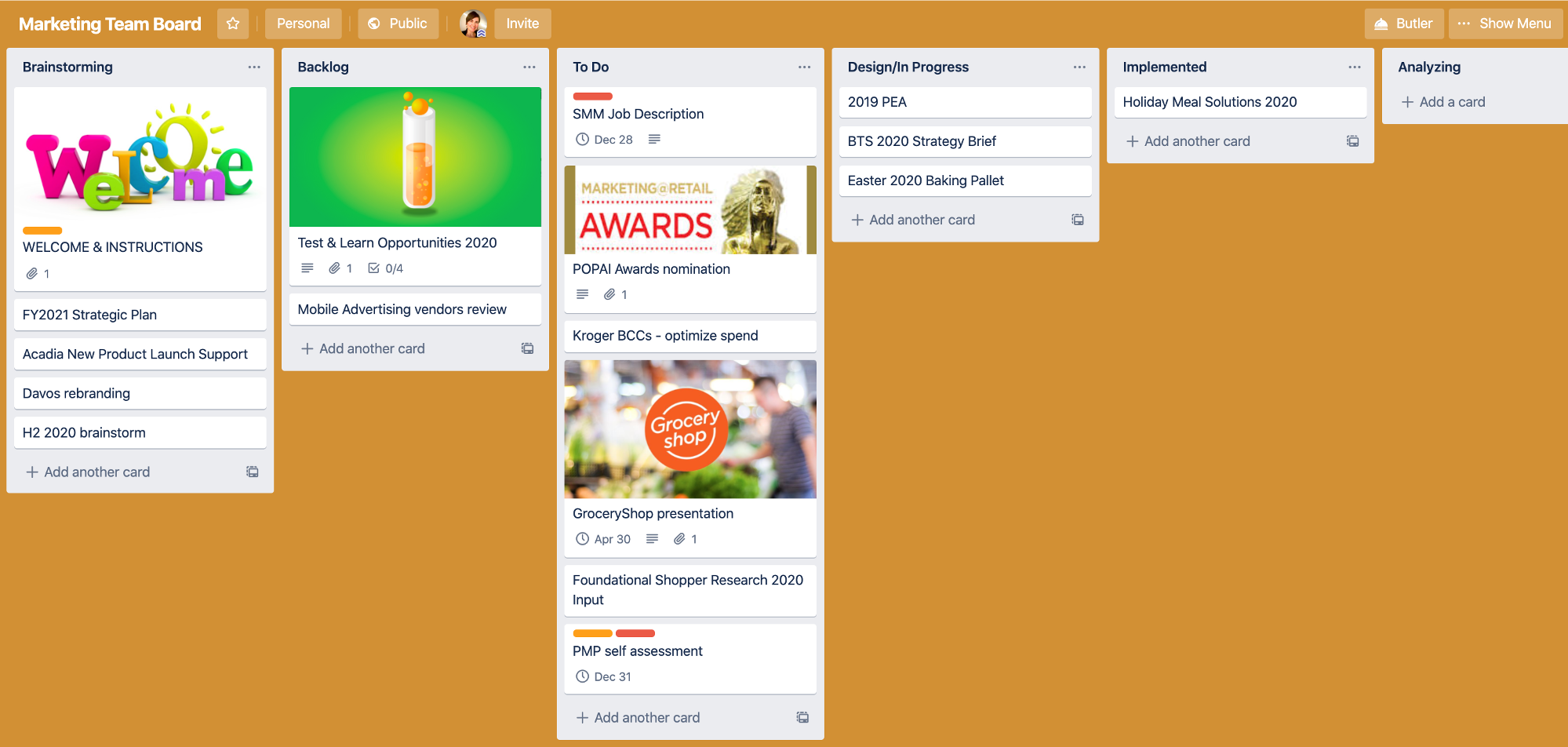 Trello is a process and task management software that conquered my heart with its simple and intuitive design. Here at Shopperations, we use it to manage all sorts of workflows. If your team is relatively small, shares tasks and has many dependencies, but is not ready for a complex project management software like MS Project, you will likely love Trello. Trello organizes ideas and tasks as "cards" on "boards" where cards can move in columns from left to right and back, based on stages of completion. Here is an example of a Trello board for a hypothetical CPG Marketing team as an inspiration. I love how Trello lets me know where things stand without nagging my team for updates.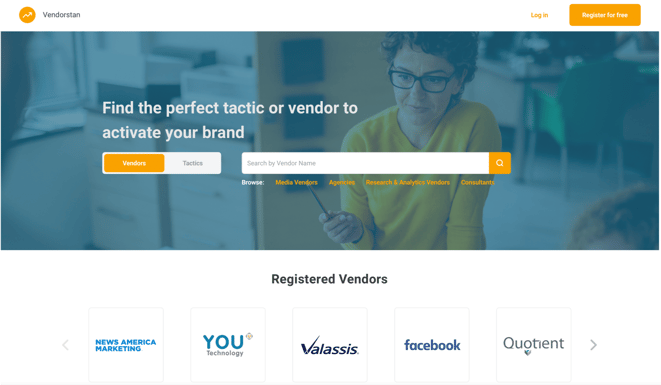 The industry conferences and face-to-face meetings are currently impossible. But the commerce has to go on. Instead of taking a cold call and wasting your time talking with vendors who aren't a good fit, do your homework first to see who you should be meeting with based on your brand objectives. Check out the new platform we are launching this Spring. Vendorstan stands for "land of vendors" and it is, essentially, the "Yellow Pages" for CPG marketers like you. There, you can discover established or new vendors, their services and media tactics. Advanced filtering is available to pick a perfect tactic/partner to meet your brand objective and activate along specific stages of Path to Purchase. We are now open for pre-registration.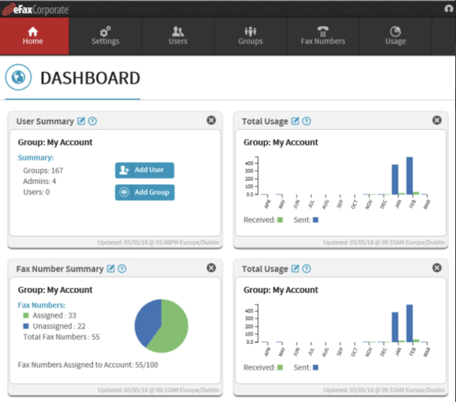 If not being able to receive faxes is inconceivable, don't rush to order new phone lines or new fax machines for your remote team. A virtual fax may be a better solution short, and possibly long-term. eFax assigned me a virtual fax number; so on those rare occasions when I need to receive a fax, I provide that number to a sender and the PDF faxes are delivered to my inbox.
6. Video Conferencing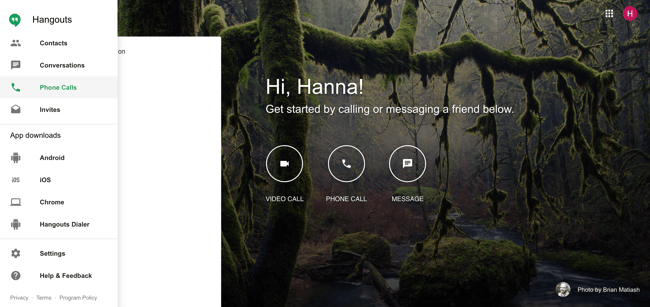 No matter what conferencing software installed on our laptops, be it Skype, WebEx, Zoom or, Google Hangouts/Meet, one thing is true: we all rely on it a lot more now. None of them are perfect (yet), so it's a good idea to create redundancy and have more than one option for your team to use in case of technical challenges.
And, please, turn on the cameras! In today's world of attention shortage, we can't afford un-engaged conference calls and must trick ourselves into being present. Not using cameras robs you and your team of important visual cues, wastes time and handicaps your communications.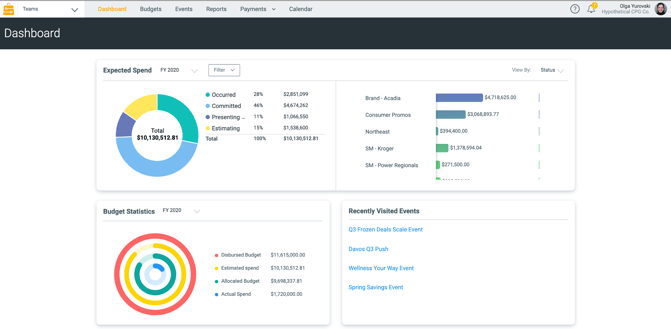 This cloud-based software, designed to automate planning, reporting, calendaring, agency collaboration and actualization, was created with CPG marketers in mind. Shopperations is ideal for distributed teams that work across the country in sales offices (or out of their homes). It integrates with the major coupon clearinghouses, SAP and TPM systems to track actuals. Not only does it save marketers' time, it also delivers ultimate visibility and control over their spend. Shopperations is my brainchild, so, naturally, I am biased. But you don't have to take my word for it, see our client testimonials.
I hope you found this list helpful. If you use other awesome technology that helps you stay connected and productive, please drop me a line or leave a comment below.
OTHER POSTS YOU MAY LIKE: