In late October-early November, I went to Vegas to attend Grocery Shop. If you have not had a chance to be there or have not even heard of the event, check out my vlog where I rave about all the reasons you should be there next time.
Below is the word cloud I mentioned in the video. I took 2018 Grocery Shop agenda, uploaded into WordArt.com and removed all common keywords like "Market", "Retail", "Brand". The word that surfaced to the top is "Technology":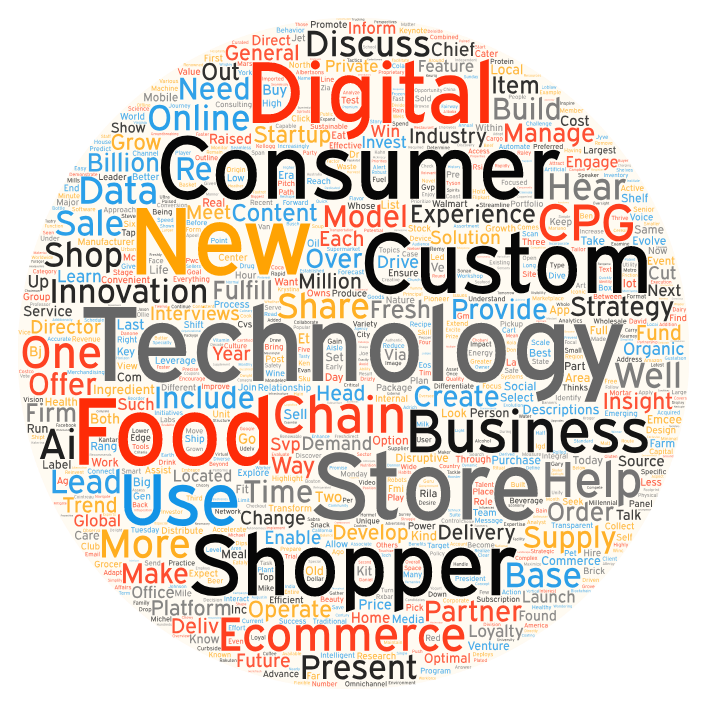 Were you there this year? Will you be attending next fall? What were your biggest take-aways? Share your thoughts in the comments below!