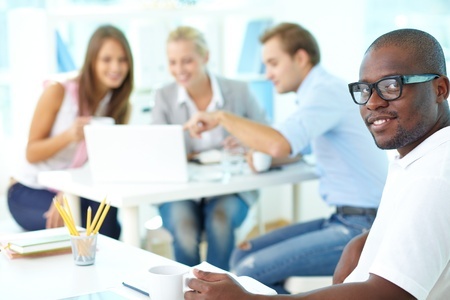 There is a
serious shortage of shopper marketers
, while at the same time a lot of interest in the Consumer Packaged Goods (CPG) shopper marketing domain from marketing professionals in other industries, agencies and suppliers.
A few people have reached out asking for advice on how to transition into a CPG shopper marketing role. I have been thinking of how to approach this topic for quite some time. Then, I saw a video by Tetiana Ivanova where she eloquently explained how she became a data scientist in 6 months, and I thought we could all learn from her.
While Shopper marketing is not quite data science, these industries have a lot in common: they both require specialized knowledge, they are both relatively young and rapidly evolving fields and they both experience talent shortages. In other words, shopper marketing, like data science, is ripe for "career hacking".
In her video, Tetiana advocates for a non-traditional approach to career planning and illustrates how a disciplined, focused learning and purposeful networking in today's connected and information-rich world can yield tangible results in a matter of a few months and help an outsider infiltrate a coveted circle, without wasting time in lengthy, rigid and expensive formal college degree programs. The video is also useful because it teaches you how to stay motivated, manage time and build a professional reputation.
Below, I am listing some specific ideas on where to begin your journey toward your first CPG shopper marketing job.
Free Resources:

Follow the industry thought leaders. We compiled a convenient Twitter list for you. Subscribe to this list and make it a daily habit to read the latest industry news. #ShopperMarketing is an easy way to spot relevant content.
Join industry LinkedIn groups. Focus on groups that have the highest number of members as well as those in your local markets. See what's trending, and what topics elicit the most reactions. They can be good conversation starters for your future networking efforts.
Subscribe to Shopper Marketing Magazine. This monthly publication is full of up-to-date case studies, excellent editorial content, covers most prominent agencies, suppliers and their capabilities. They also publish a useful "Who is Who" guide featuring up and coming industry leaders.
Read professional white papers and industry reports. They will help you form a deeper fundamental understanding of the industry trends and challenges and offer helpful frameworks for understanding complexities that shopper marketers deal with.
Know which companies have best in-class shopper marketing capabilities - watch for the annual Kantar PoweRanking report. The 2016 executive summary has just been released. It doesn't contain the details, however, you can expect the main players to be similar to last year's results that are available here.
Join a CPG Marketing job board. Create a profile and subscribe to alerts.
Connect with Executive recruiters who specialize in this domain. Use LinkedIn Advanced Search feature to zero in on those that have the "shopper marketing" keyword and have a job title of "Executive Recruiter." Most have an email address listed in their profile to make it easy to connect.
Cheap Resources:
Read Shopper Marketing books, as well as those books that are currently trending in the general CPG marketing domain. How Brands Grow: What Marketers Don't Know is, apparently, causing executives to be up in arms. You could use it as your way to signal belonging to the circle.
Join the Network of Executive Women and get to know the members your local chapter. This robust and successful network focuses on the CPG and Retail industries. The network welcomes both men and women and offers multiple opportunities to meet local professionals face-to-face.
Start or join a local shopper marketing Meetup. This is a great way to build meaningful relationships with local professionals. One of the great advantages of leading a Meetup is that it puts you on a schedule to prepare and develop meaningful content for the upcoming meetings.
Premium Options:
Sign up for a Bootcamp by the Path 2 Purchase Institute's Leadership University. They offer both in-person and online sessions that are more affordable, as well as professional certification options to help you boost your resume.
Attend Shopper Expo or Shopper Summit. These are the biggest industry events that are held twice a year in Chicago and other major US cities. While the cost to attend the lecture sessions can add up, a simple access to exhibition floor (during the Expo only) should cost you around $100. Their online networking portal lets you reach out to attendees ahead of time to set up meetings and thus spend your time at the conference more productively. Do your research in advance and plan which companies' booths you want to visit, since there are usually too many to visit.
Attend a class in a traditional college setting: if you are already enrolled in one of the business schools that offers shopper marketing curriculum, add it to the list of your electives. In recent years, Northwestern University, University of Pittsburgh, Michigan State University, University of Tennessee, as well as others began teaching the subject.
A word of caution: before you spend time and energy mastering this exciting domain, ask yourself if you really have what it takes to be a shopper marketer. All the knowledge in the world, and even the strong motivation, will not serve you well if you don't have the right personality or have the wrong expectations going into this field. I encourage you to reach out to shopper marketers for information interviews to get their perspectives and expand this list.