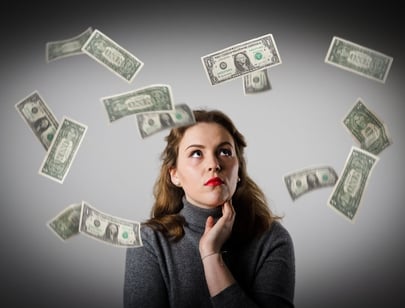 Imagine: you just got notified by your finance department that a significant portion of your annual budget is left unspent, and it's already December. For most of us, we don't even need to imagine, do we? If you've never been in this situation, you are either lucky or a planning god because virtually every CPG marketer I've spoken with has experienced significant budget "surprises" more often than they wish to admit.

I don't know if it's human nature to be optimistic and overestimate redemption rates and plan for better program sell-in outcomes; or if it's our subconscious fear of being over-spent that was instilled as we were taught how to establish our personal credit history, but marketers are notorious when it comes to finding pockets of unused cash at the very end of Q4.

While it may seem like a disastrous situation because it could reflect poorly on you and your team and jeopardize your future budget asks, don't despair! I tend to look for a silver lining in this situation and hereby offer six ideas for how to invest your unused shopper marketing funds with purpose, and do it FAST!
1. Buy Quick turnaround media
Thanks to explosion of digital marketing capabilities, we have a vast array of possibilities to spend unused funds not only quickly but in a targeted, efficient way. You may have intended to test new digital tactics all year long but never had bandwidth or budget to give them proper consideration. Now is the time! Thankfully, most of the digital tactics have a templetized and streamlined set up process that takes days or even hours, not weeks, especially if you have all your assets ready to go: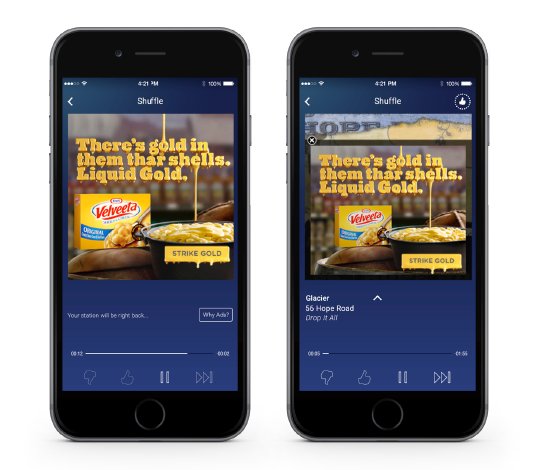 Velveeta ad on Pandora
2. Create Or Inspire AWESOME content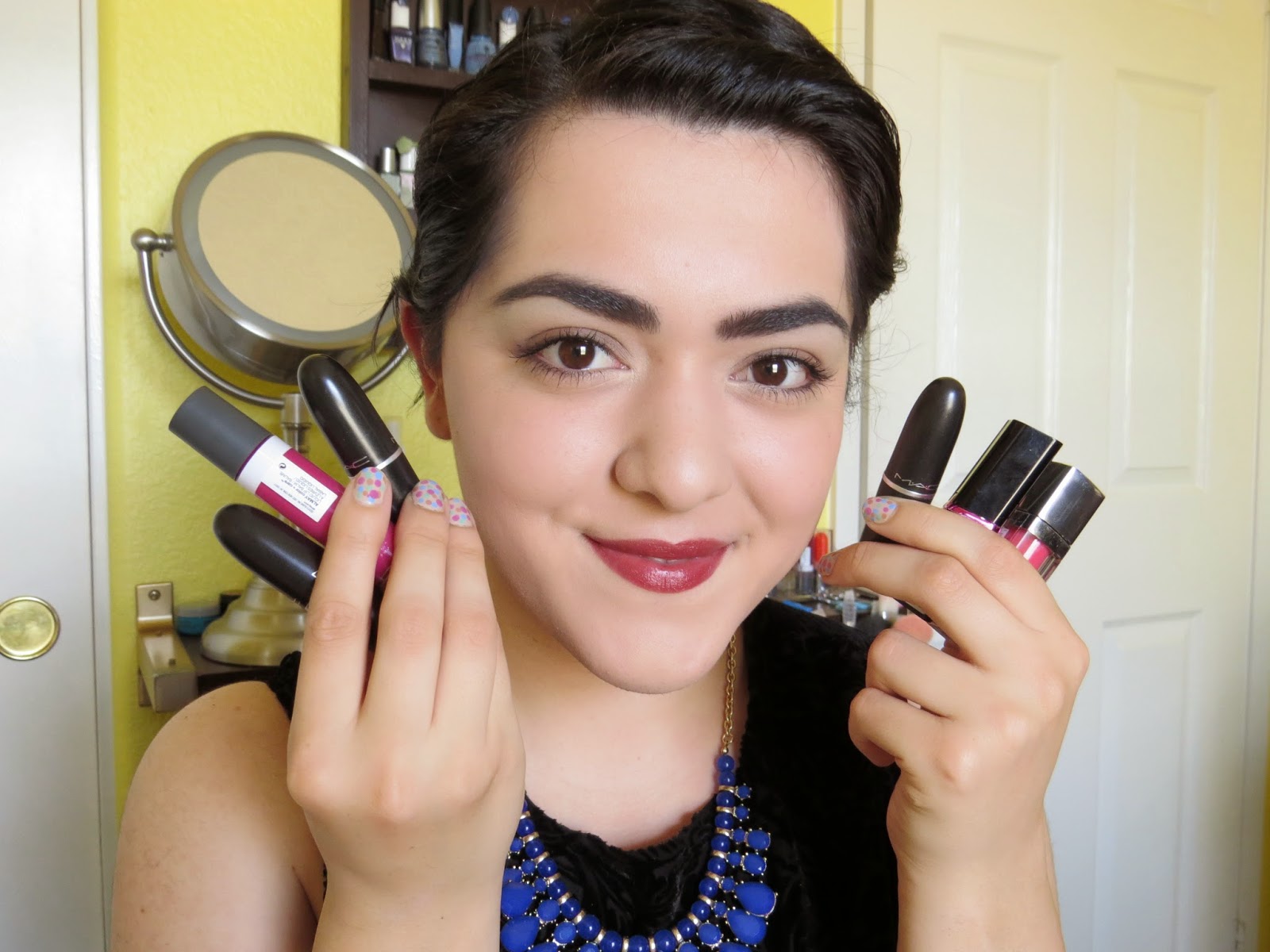 Collective Bias makeup blogger campaign
Relevant, engaging and shareable lifestyle content is the most efficient way to break through and grab shoppers' attention in the cluttered, noisy marketplace. Consider investment in content as one of the cornerstones of your marketing strategy.
Bloggers: Reach out to your PR or Blogger agency to put together a quick blogger outreach campaign. If you don't work with an agency today, check out Collective Bias, Pollinate Media Group, Ahalogy (Pinterest experts) and Izea (Creator Marketplace).
Web Content Partners: Meet the folks at lifestyle websites like Daily Break, Women's Forum. They are pros at generating engaging shopper content. Daily Break is our favorite because of the really cool way they engage shoppers with gamified content. Keep in mind that digital lifestyle content works best in conjunction with digital coupon offers.
User-Generated Content: Leverage the power of social media to inspire your consumers and shoppers to talk about your brands. They will be happy to share usage tips, new usage occasions, recipes and personal stories that bring your brands to life in an authentic, engaging way. Here is a great article with case studies of how CPG brands do it successfully.
3. Invest in Education
4. Thank your customers, team and agency
Create a unique digital promo code for your products that can be redeemed at your retail customer's e-commerce website and give it to all clients and partners, instead of traditional holiday greeting cards, paper coupon booklets or sending physical products.


5. Procure New technology & tools
Build your team's collaboration and planning muscle and crush the internal silos by investing in Shopperations marketing process automation software.
Build a tech stack that will serve as a foundation for your e-commerce capabilities. These include Product Information Management (PIM), Digital Asset Management (DAM) systems, Ratings & Reviews platforms and more. Check out Profitero's recent White Paper where they dive into this topic in-depth.
Try smart speakers, such as Amazon Echo or Google Home Assistant to learn how they will influence the shopping experience in the near future. One of the ways to give them a test drive is to set them up in your office and automate coffee, snacks and office supplies purchases.
6. Plan for business growth
Book a venue for an offsite team and agency meeting early next year to have your team's creative juices going. Discuss breakthrough ideas and build stronger team bonds.



What are your favorite ways to activate shopper promotions on a quick notice? How do you invest in your team's capabilities and continuous improvement?