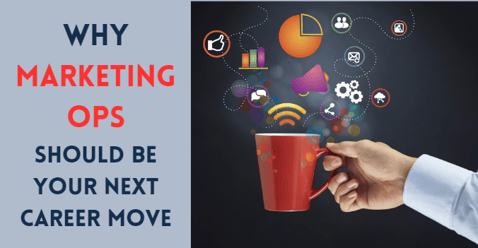 Shopper marketing has always been an ambiguous place in terms of career planning. Unlike in traditional brand, sales or finance roles, shopper marketing almost never has a clear career path paved in front of them. This is unfortunate because the experiences that shopper marketers gain in their vast and complex assignments are very valuable to their organizations. Retaining ambitious and highly performing shopper marketing talent should be a priority for any smart CPG organization.
One of the reasons why the shopper marketing career path has not been well defined is the fact that many shopper marketers are not based in the HQ but rather in the satellite sales offices, close to the retail customers. To be promoted or change roles for them in most cases means physical relocation. I was in a similar situation once. Having been once promoted to a Shopper Marketing Director at a local sales office, there was nowhere for me to grow as a marketer, unless I was willing to move my family to the HQ city or switch career track to sales or category management.
Fortunately, the pandemic has opened up a lot of doors for shopper marketers to take on Center of Excellence (COE) types of roles remotely. Many of Shopperations' CPG clients these days are leading teams that are geographically distributed and close to 100% remote. However, finding your next career opportunity when you work remotely is still hard. Promotions are often based on strong personal connections with future bosses and peers, and remote networking, sadly, is not yet a thing.
Today, I wanted to offer you a new career path to consider. It is still far from being mainstream inside the CPG enterprise but will definitely grow in demand in the coming years. Do you want tol future-proof your career, create tangible value for your company, and do it all remotely? Then consider Marketing Operations, or Marketing Ops for short. As a shopper marketer, you likely already have many skills and character traits that make you a great fit for this role, so you will be a very credible candidate.
What is Marketing Ops?
Think of marketing ops as a nervous system for your team; the pipes that run behind the scenes and make your team's ideas come to life in the most efficient way. According to Gartner, "Marketing operations is the function of overseeing an organization's marketing program, campaign planning and annual strategic planning activities. Other responsibilities include technology and performance measurement and reporting and data analytics." Sounds familiar, doesn't it? It's pretty much what shopper marketers already do.
Much of the above has been part of shopper marketers' job description. Planning, reporting, performance measurement and analytics - we all obsess about all of it already, don't we? The problem is that most of these tasks are completed manually, done in disconnected, unstructured spreadsheets and powerpoints. The communications among the matrix team members in a typical CPG enterprise by and large still flow via email and verbally in meetings.
What's been missing is the technology part of the equation that is supposed to standardize, synchronize, automate and orchestrate the process. In the past, all technology investments were championed by IT. However, due to the explosion of software-as-a-service offerings, marketers are becoming increasingly involved in finding, vetting and deploying technology solutions that meet their needs. In fact, in 90% of the cases, marketing is where Shopperations sales process starts and where the buying decisions are made. If the word "technology" doesn't intimidate you and you are curious about how automation will impact all the knowledge workers in the not so distant future, you are the right wo(man) for the Marketing Ops job!
Marketing Ops future in CPG is bright
Today, almost 60% of marketing ops managers work in the software industry. The only reason I know about marketing ops is because I run a software company. But for the conservative CPG industry, marketing ops is a relatively new domain, with only 0.5% of marketing ops professionals in 2022 employed there. However, advertising firms and marketing agencies have already caught the drift and are becoming leading employers for marketing ops talent. It's only a matter of time before CPG CMOs realize that gap and bring this capability in house. With more digitally savvy Millennials in C-suite roles, and more digitally-native GenZers in the management positions, the shift in favor of marketing ops will only be accelerated.
One of my clients at a major CPG company has recently been given a new assignment with a title of "Shopper Marketing Operations Manager". He shares: "As our organization focuses more and more on delivering profitable growth, we emphasize organizational alignment behind common goals, operational efficiencies and better decision making at the macro level. Marketing is one of the key areas where we see opportunities for improvement, that's why my role was created".
As the shopper path to purchase is getting increasingly messier and digital marketing channels keep proliferating, orchestrating marketing operations in an old fashioned way is becoming impossible. In fact, enterprise marketing teams already spend a whopping 80% of their time on marketing ops, with only 20% used for marketing strategy, according to McKinsey.
To unleash marketing productivity, take advantage of the enormous amounts of data that is being made available to marketers, to improve marketers job satisfaction and retention, the marketing ops teams in CPG will grow exponentially in the coming years. And you may be a perfect candidate to lead this process!
Shopper Marketers Are Perfect for Marketing Ops
I would like to make a prediction that shopper marketing is a place where many future CPG marketing ops leaders will come from. Here are a few reasons why:
You are a generalist and a big picture thinker

. The scope of your job is enormous, so you have no time to go deep. You are accountable to multiple brands and business units, deal with numerous retail customers, deploy 360 degree omnichannel marketing campaigns, partner with a myriad of vendors and are wired to constantly network your way around. Natural curiosity and existing connections will serve you well in a Marketing Ops role that requires a broad perspective to connect many dots.

You know the pain of CPG matrix complexity intimately.

You can easily pinpoint everything that is wrong with your company's processes, systems, and data flow. You feel it in your bones how lack of transparency and automation is costing you and your team precious time. You've dealt with it by outsourcing, over-hiring, and overextending yourself but none of it is sustainable. Marketing ops' mission is to alleviate all this pain, and it resonates with you deeply.


You are an agile pioneer

. Fifteen years ago, you were one of few brave souls to set up a shopper marketing function and proved that this game changing discipline brings your company dividends. Ten years ago, you learned all there is to learn about shopper data and how to use it to inspire new campaigns. Five years ago, you insisted that the company invests in e-commerce capabilities, too soon perhaps, but you saw the signs. Today, you are learning all there is to know about retail media and new shopper tech that is popping up right and left. You are constantly exploring new avenues, unafraid to step out of your comfort zone. Your agility, tolerance of change and ability to quickly learn will be assets in a newly created Marketing Ops job.
Marketing operations is a job for a true marketing geek who intimately knows how complex and messy the path to purchase has gotten and how terribly siloed and inefficient the internal CPG matrix is. Who better than shopper marketers can tame "the matrix octopus" through technology and process improvement?
Does your company already have a Marketing Ops position? How do you feel about this role? Let me know in the comments or drop me a line at olga@shopperations.com!
Other Posts You May Like: