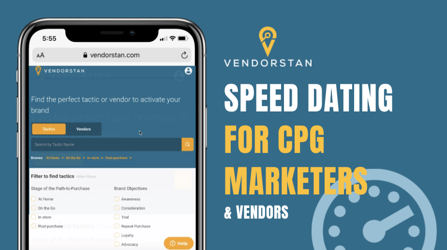 I have a passion for creating order and structure out of chaos. CPG Marketing vendor management and buying process is broken. I wrote about it a few times here, here and here. If you are a vendor selling to CPGs, welcome to my blog. I empathize with you.
Little Silos Everywhere
I know first hand how hard it is to sell to the CPG industry. It's always been like this. Their organizations are notoriously large and siloed, and their decision-making process is convoluted, resulting in very long sales cycles. Even when you land an account, you are likely just scratching the surface and leaving a lot of revenue on the table because you simply can't know who else at that company may find your services useful. This is due to multiple hyper-specialized marketing departments who don't follow the same process, do not use the same vendors, and rarely talk to each other or share best practices.
Seats At The Table Are Limited
Even if you do know who to sell to, you run into the issue of prospects' overwhelmed inboxes. Neither do CPG marketers pick up the phone anymore. Time and attention are the most precious commodities these days. Only a handful of trusted vendors get a chance to attend live client meetings and have strategic conversations around trends, and get to hear clients' long-term vision and plans. If you are not a top-10 media vendor for your client, chances are you sales reps will have a very hard time securing a sales call.
COVID-19 Put A Stop To In-Person Selling
Before the pandemic, a big part of your sales strategy might have been meeting your clients for lunches or dinners or sponsoring industry conferences. Conferences used to be a perfect place to meet prospects who proactively seek new ways to reach consumers and shoppers. The scale of Groceryshop speed dating meetings that I had a chance to attend put me in the state of awe and made me realize that the need to innovate in CPG marketing has not slowed down. To the contrary, due to COVID-19 shift in shopper behavior, the appetite to learn about e-commerce and digital marketing tactics has skyrocketed among our CPG clients.
That Is Why We Built Vendorstan
With the in-person conferences on hold for the foreseeable future and the barrage of information that prospects are bombarded with, how do you reach the CPG decision makers and get them to evaluate your products and services? To answer this question, Shopperations team launched Vendorstan.com - a new discovery platform for CPG marketers. It's like "Yellow Pages" for the CPG industry where any vendor, no matter how large or small, has a fighting chance to be noticed.
Vendorstan is a place where vendors get to publish their company profile and describe their services in succinct, meaningful language that CPG marketers understand.
9 Reasons Why Vendorstan Must Be Part Of Your Marketing & Sales Strategy
Get exposure to thousands of CPG marketing decision makers

around the globe who manage billions of dollars in marketing budgets.

Speak their language.

Provide the information about your company's services and products in a way CPG marketers can easily understand. We walk you through a simple questionnaire for each of your services to ensure the most important questions are answered.

Showcase your latest capabilities

. We feature the most interesting tactics on the home page and send out a weekly "New Vendors & Tactics Alert" newsletter to all registered users. It's like sending a Press Release straight to your potential buyers' inboxes.

Generate new business

. Inbound leads who want to know more about your services will reach out directly into your inbox.

Penetrate existing accounts

. Get discovered by new contacts at your existing clients' organizations. Who else there hasn't been buying from you?

Find partners

- one way to use Vendorstan is to research other vendors who offer services adjacent to yours. CPGs love holistic, integrated solutions.

It's not just for marketers.

If you sell to Sales, Trade Marketing, Category Management, Consumer Insights & Analytics or Procurement teams inside CPGs, they also hang out on Vendorstan.

It takes only 10 minutes to register

. It only takes ten minutes to register, create a company profile and invite your sales and marketing team.

It's FREE

. Really, you have nothing to lose. The "Yellow Pages" model applies to Vendorstan, too. Get your free listing. Then decide if premium membership is needed (more on that later). Vendorstan's ROI, due to its cost being $0, is literally infinite.
As with any new platform, we are not yet perfect, but we are eager to improve. Please send us your your suggestions in three areas:
Ways to make it easier to register and upload your company's content
Additional functionality we should add to make your sales process more productive
Filters and search functionality - ways to give users more relevant search results
Happy selling!
Other Posts You May Like: